PARTNERS
Exclusive Telecommunication Partner

Zain
Year of establishment: 1995
CEO: Fahad AlJasem
Number of employees: 1350
Branches (Locally and worldwide): 8 Middle Eastern and Africa countries (Jordan, Kuwait, Saudi Arabia, Bahrain, Iraq, Lebanon, Sudan and South Sudan)
Services: Integrated telecommunications services operator
Head quarter location: Building 421 - King Abdullah II street –– Amman, Jordan
Main Partners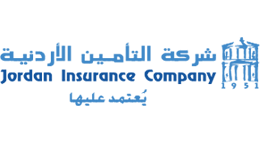 Jordan Insurance Company
Year of establishment: 1951
Chairman: Mr . Othman M .Bdeir
General Manager :Mr . Imad M . Abdel khaleq
Number of employees: 300
Branches (Locally and worldwide):
Jordan : Madina Branch - Amman - Aqaba Branch
United Arab Emirates : Dubai Branch – Abu Dhabi Branch – Sharjah
Branch Kuwait
Services: Medical Insurance – Life Insurance – Motor Insurance –Marine Insurance – Casualty Insurance – Property Insurance – Engineering Insurance
Head quarter location : Third circle - Amman

Jordan French Insurance Company (JOFICO)
Company established: 1976
Chairman: Mr. Ayman Jmeian
General Manager: Dr. Odeh Abu Joudeh
The number of company employees: 105
Company Branches: Headquarter / Al-Shemesani - Marka branch - Al Salt Branch - Aqaba Branch
Services: Motor insurance - Life insurance - Medical Insurance - Fire & General Accident insurance - Marine & Hull insurance - Construction & Engineering insurance - Travel insurance - Credit insurance - Aviation insurance
Head Office address: Amman – Al-Shemisani / Al-Sharif Abdul Hameed Sharaf St. Building No. 124 / P.O.Box 3272 Amman 11181 Jordan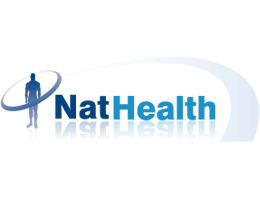 NatHealth (National Health Insurance Administration)
Year of establishment: 1997
Chairman: H.E. Karim Kawar
CEO: Mr. Ahmad Tijani
Number of employees: 140
Branches (Locally and worldwide): Amman-Jordan / Ramallah-Palestine
Services: National Health Insurance Administration Co. "NatHealth" was established in 1997 as a third party administration (TPA) company to manage health
insurance policies; corporate self-funded health plans and other employee benefits. NatHealth is a full-service TPA exhibiting a competitive edge
in technology with a history of delivering the highest quality of service through its dedicated team of customer care specialists and benefit
advisors. NatHealth offers a full array of integrated services designed to provide our clients with the highest standard of quality and savings in claims administration and
management of benefit plans.
Head quarter location: Amman- Al-Madinah, Al-Monawarah Street, Building no: 194, P.O.Box: 750, Zip Code: Amman 11953 Jordan, Tel.: +962 (6) 551 1010, Fax: +962 (6) 552 0626
Platinum Partners

Nasco France
Transportation Partner

Jordan French Insurance Company -JOFICO
Company established: 1976
Chairman: Ayman Jmeian
General Manager: Dr. Odeh Abu Joudeh
The number of company employees: 105
Company Branches: Headquarter / Al-Shemesani - Marka branch - Al Salt Branch - Aqaba Branch
Services: Motor insurance - Life insurance - Medical Insurance - Fire & General Accident insurance - Marine & Hull insurance - Construction & Engineering insurance - Travel insurance - Credit insurance - Aviation insurance
Head Office address: Amman – Al-Shemisani / Al-Sharif Abdul Hameed Sharaf St. Building No. 124 / P.O.Box 3272 Amman 11181 Jordan
Medical Partner

GULF ASSIST and ARAB ASSIST
Year of establishment:
located in Manama, Bahrain. Established in

1994.
located in Amman, Jordan. Established in 2009
General Manager of Both :
Mr. Enrique Ballesteros De Mingo/ GULF ASSIST & ARAB ASSIST
Mr. Ahmed Shaban/ ARAB ASSIST
Number of employees:
Branches (Locally) :
Locally/ Offices ( United Arab Emirates, Bahrain and Jordan)
Business: covering all the Middle East
Services:
Travel Insurance
Home & Family
Cyber Protection
Automotive
Health
Senior Care
Concierge
Head quarter location:
GULF ASSIST: Bahrain
ARAB ASSIST: Jordan
Website:
Under construction/ not ready

Conference Management

My Magical Music
Media Partners

Robban Assafina Magazine

Business Life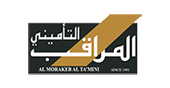 Al Morakeb Al TA'MINI

Al-Ittihad Al-Iktissadi Magazine

TA'MIN Magazine

Middle East Insurance Review Magazine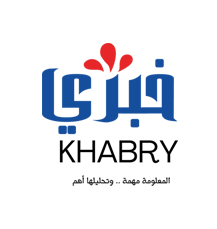 KHABRY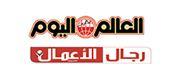 Al Alam AlYawm & Regal AlAmal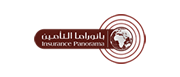 Insurance Panorama

Jordan Financial Services