Algeria

Cash Asuurances
Abderezak Sellak
Deputy Director Engineering Reinsurance Department
Compagnie d'Assurances des Hydrocarbures -CASH Spa
Djamal Eddine Djebarra
Fire Risk Director
Dream Stream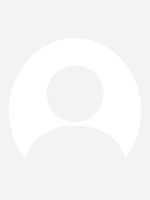 Youcef Machou
Manager
Compagnie Algérienne des Assurances CAAT
Bouarour Hocine
DGA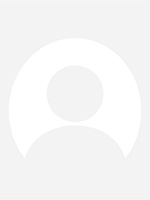 Nassima Touati Ouroua
Central Director
Naila Khiar Touati
Central Director
General Arab Insurance Federation (GAIF)
Youcef Benmicia
GAIF Board Member/Chairman General Manager of Compagnie Algérienne des Assurances CAAT
Alliance Assurances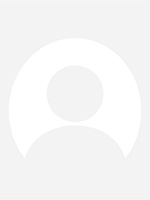 Hassen Khelifati
PDG
Bureau Unifie Automobile Algerien
Walid Saoud
Director General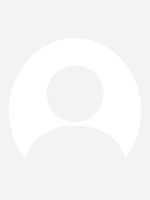 Abdennour Zerkaoui
President DU CA
Trust Algeria Insurance&Reinsurance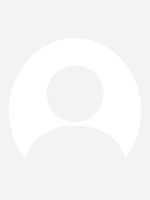 Abdelhakim Hadjou
General Manager
Adel Acheli
Finances Manager
Bahrain

United Insurance Company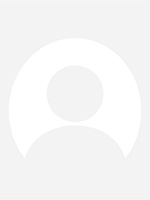 Maysa Alkooheji
CEO
Active Re
John Kotran
Manager Mena Region
General Arab Insurance Federation (GAIF)
Jawad Mohammed
GAIF Board Member/ Chief Executive Officer of Solidarity
Hannover Re
Yusuf Alnaser
Underwriter
Fadhel Al-Sabea
CUO
Sachin Samuel Valappil
Senior Underwriter - Facultative
Bashar Nassri
Senior Underwriter – Facultative
Belgium

Aqaba Port Marine Services Company
Dirk Hendrika Wijnen
General Manager
Cyprus

Prevensure Insurance And Reinsurance Brokers Limited
Farah Darwish
Reinsurance Placement Manager
Anthony Abi Fadel
Reinsurance Placement Broker
Jean Pierre Assaf
Group CEO
Duaa Ayesh
Reinsurance Placement Manager
Verta Insurance and Reinsurance Brokers
Hasan Shawqi Tabaja
Insurance & Reinsurance Manager
Hassan Hamady
Manager
EXOS Re Europe
Mowfaq Khair
Senior Reinsurance Specialist
Tareq Qassas
Senior Reinsurance Specialist
Layan Hamdan
Claims Specialist
Diab Maraqa
Reinsurance Specialist
Enw Enterprise Network LTD
Kypriana Pieridou
Managing Director
P. CONSTANTINOU & Co.
Astero Constantinou
Manager
Egypt

Suez Canal Insurance
Samir Mahmoud Abd El Mohsen
Marketing General Manager
General Arab Insurance Federation (GAIF)
Chakib Abouzaid
Secretary General
Magdy Mohamed Farghal
Assistant Secretary General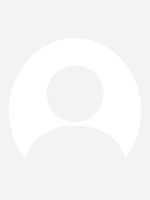 Ghada Ragab
Office Manager Secretary General
Marianne Nabil
Office Manager Secretary General Office
Nesreen Ali Sayed
Chief of Technical Dept.
Ahmed Ghanem
Chief Financial Officer
Alaa Mohamed El Zoheiry
GAIF Board Member- Managing Director of gig Egypt
Khabary News
Maher Fadl Hanna
Chief Auditor
Co Operative Insurance Society ,Egypt ( CIS )
Hisham Ahmed Wahba
Reinsurance Manager
Mostafa Aly Aboulazm
Managing Director
Yehia Mohamed Elagami
Chairman of Board of Directors
Misr Insurance Co.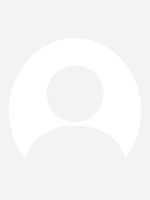 Morcous Yassa Massoud
QC
Farid Mohamed Hassan
General Manager
Sherif Mousa Ibrahim
Senior Reinsurance Underwriter
Ahmed Eissa Abdel Moneim
Senior R/I Underwriter
Mohamed El Nahas Elfeki
Reinsurance Manager
Nermin Mounir Youssef
Reinsurance Manager
Amr Ibrahim Ammar
General Manager - Inward Business
Hossameldin Hefnawi Mostafa
Outward Chief Reinsurance Officer
Ahmed Mohamed Alkamhawy
Chief Excecutive Of Fire & Burgilary Insurance
Essam Mansour Abd Elaziz
Managing Director of Insurance
Prime Health
Fatima El Zein
Acting General Manager
Willis Towers Watson Re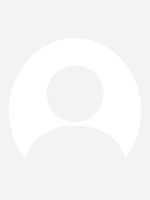 Ahmed Goned
Executive Manager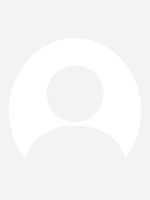 Youssef Ghali
Technical General Manager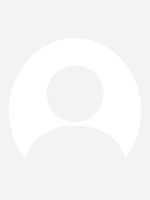 Rana Refaat
Executive Manager
American Life Insurance (MetLife)
Ahmed Abul Saoud
Head of Legal Egypt & Levant
Al Alam Elyom Newspaper
Atef Fahim
Auditor
Insurance Broker Office
Ahmed Nabih
GM
Emks Insurance Brokerage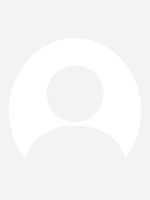 Ehab Samir Elsayed
Chairman
Comin Insurance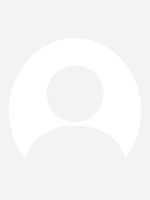 Roger Max Zaccar
CEO
Wethaq Takaful Insurance - Egypt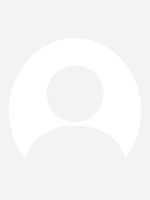 Hany Atif Mehanny
General Manager
Insurance Federation of Egypt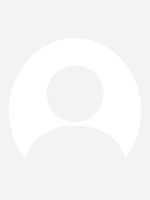 Adel Mohamed Fatoury
Board Member
Rawan Osama
Insurance Researcher
gig Insurance Egypt
Rania Mohamed Ibrahim
Section Head
Ali Abdelalnaby Afify
Assistant Specialist
The Unified Egyptian Office
Ibrahim labib
CEO
Nourhan Abdelhamed`
Assistant Of CEO
Ahmed Elganzoury
Underwriting Manager
Euro Assist - Egypt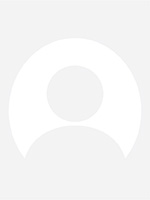 Ahmad Salman
General Manager
Delta Insurance
Mohamed Ibrahim Matar
Branch Manager
Haitham Tawfik Mohamed
IT Section Head
Amira Osama El Badry
Reinsurance Manager & Reinsurance Sectorce
Hesham Abdou
Reinsurance General Manager
Suez Canal Life Insurance
Ayman Aly Mostafa
General Manager of Company
Wael Mostafa Saad
General Manager of finance
Alaa Said Sayed
General Manager of Underwriting
Omar Helmy Metwally Ahmed
Lawyer, Insurance Expert
Telecom Egypt
Lamiaa Salah Khaled
Insurance Manager
Marwa Abbdelfattah Abdelhameed
General Management
Taha Abdelatty Farag
Insurance Manager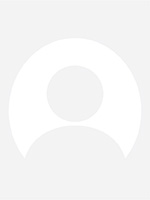 Hesham Mohamed Abdallah Mohamed Abdallah
Insurance Manager
Egyptian Takaful
Hossam Olama
CEO and Managing Director
Sameh Samir
Reinsurance General Manager
Tarek Mohamed Abdelhamid
Insurance Specialist
Broknet Group MEA
Ahmed Hosni Kamal Lotfy
CEO
Marsh Jordan
Adham Abd El Majeed Fouad
Accounts Manager
France

Nasco France
Joseph Azar
CEO and Chairman
Christina Chalita
Vice president, Head of Facultaive
David Naccour
-----------------
Paul Abou Zgheib
-----------------
Joelle Semaan
---------------
Sara Karam
-------------------
Corine Beylouny
----------------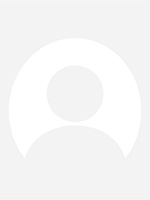 Olivier El Chafei
Team Leader
Tarek Abi Saleh
Team Leader Financial Lines
Premium France SARL
Georges Khalil Al Bitar
CEO
Premium France CY - Cyprus
Karine Naji Cherfane
Executive Director
Gen Re Beirut
Elie Daaboul
Branch Chief Actuary
SCOR
Walid Kassali
Senior Underwriter
COVEA
Basma Ali Chami
Senior Underwriter MENA
Germany

Marine Assekuranz GmbH
Michael Hogger
Managing Partner
Thomas Hackmann
Managing Partner
LINK LTD
Jens Sonnenschein
Executive Director
R+V Versicherung AG
Johannes Speicher
Manager MENA
Ghana

WAICA Re
Abiba Zakariah
Group Chief Operating Officer
Greece

Fenchurch Faris
Karim Lozi
Senior Relationship Manager
Anna Zerva
Senior Broker Property
Fahed Alloush
Manager Marine & Aviation
Aggeliki Vrettou
Senior Broker, Liability & Medmal
Basel Jarayseh
Assistant Manager Property
Nadia Chousa
Senior Broker Professional Indemnity
Mohammed El Sayyed
COO
Michel Nassar
Manager Energy & Engineering
Ghadeer Bosheh
Head of Life & PA & Medical
India

Infina Reinsurance Broking Pvt. Ltd.
Sabastian Barretto
CEO & PO
Iraq

Al Sharq Insurance Company
Amer Hamsho
Business Development Manager
Iraq Insurance Company
Thamer Mohammed Abdulkareem
Group Dept. Manager
Nidaa Naji Salih
Planning & Following up Dept. Manager
Ameerah Mousa Abed
Fire & Accidents Dept. Manager
Asia Insurance
Fadi Jamil Sadeh
CEO
Ranj Akram Hama Amin
CFO & Authorized Director
Omar Said Taani
Medical Insurance- Manager
Diwan
Jamil AbuBakir Aziz
General Manager
Najat Akram Qadir
General Manager Assistant
General Arab Insurance Federation (GAIF)
Israa Saleh Dawood
GAIF Board Member/General Manager of National Insurance Company
National Insurance Company
Kafi Kadhum Muhsen
Re Insurance Department Manager
Maher Muhsen Mukhailif
Life Insurance Department Manager
Trust House Ins. Co.
Wamidh Dhia Aljarrah
Managing Director
Hamraa Insurance Company
Jamal Asfour
Chairman Advisor
Zaid Sharif
Life & Medical Director
KAR Company
Raz kakil Hushyar
Sales and Marketing Manager
Dalal Yousif Butrus
Technical Manager Assistant
Iraq Reinsurance Company
Sadek Heweedy Abbas
Director General
Al-Tadamun Insurance Company
Haifaa Shamoon Essa
Consultant
Mariam Subhi Khdabakhsh
PR Manager
Ireland

Financial Risk Solutions
Frank Carr
CMO
Jordan

Jordan Insurance Federation (JIF)
Majed A. Smairat
Chairman
Imad Jeries
Vice Chairman
Ala Aziz Abdeljawad
Board Member
Diaa AL-Dessouki
Board Member
Rashid Elhabbab
Board Member
Osama Khamis Hannoush
Board Member
Lana Bader
Board Member
Maher M. Al Hussein
Federation Director
Moayad Kloub
Federation Director Deputy
Maher Mohammad Awaad
Federation Director Assistant
Moh'd S. A. Sammhouri
Legal Consultant
Rula12 Abu Leil
Head of GD & Websites Dept.
Naseem Dababneh
Ex Deputy- Federation Director
Noor Ismat Qadri
Research & Training Department
Mohammad Al Amayreh
Research & Training Department
Munawar Muhammad Al Mufleh
Research & Training Department
Lina Khalaf Al-Hadid
Research & Training Department
Hiba Fakhoury
Research & Training Department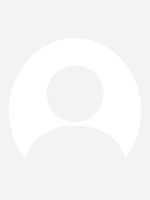 Amani Ahmed Al-Qudah
Public Relation and Logistics
Reema Farouq Mitwally
Accidents Claims Department
Maan Yacoub AL-Rihani
Database and App.
Bassam Mahmoud Alkhraisat
Accountant
Yousef Mohammad Alboti
Accountant
Amani Munef Fakhoury
Research & Training Department
Aysar Maher Haddadin
Accountant
Ayman Al jbour
Tax Consultant for JIF
Majeed Saleh Sharadgah
Network Officer
Abdulsalam Tarawneh
JIF Ex Chairman
Lubna Atyat
Production Control Dep. MNG
Rozeen Samir Jarrar
Research & Training Department
Jordan International Insurance – Newton
Isam Abdelkhaliq
CEO
Ansaf Fuad Al-Fakhouri
Senior Internal Audit
Osama Khalqi Khaled Samara
Vice President -Marine, P&C
Arab Union International Insurance Company
Harith Mohammad Khushman
Financial Manager
Ala'a Sh. Haddad
Chairman
Abedalaziz Ahmad Durrah
Manager of Fire and General Insurance Department
Haya Hisham Ali Yousef
Head of Risk Management Department
APEX Insurance
Basem Khalaf Haddadin
Consultant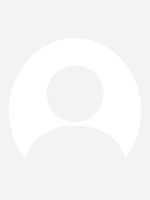 Omar Terhi
Assistant Department Manager Facultative Operations & General Lines
Hani Al Kurdi
Vice President - Marine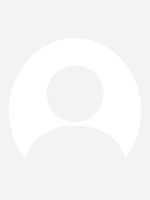 Zaid Malhas
Hikma Pharmaceuticals - Treasury Supervisor
Walaa Al Kurdi
Section Head -Internal Controll /Facultative Operations
Marwa Elsayed Hussein Abou Nazel
Asst. General Manager - Life
PI Square Consulting, Inc.
Ibraheem Saleh Tarawneh
Executive Director
Arabia Insurance Company - Jordan
Sakher Tawfiq Zawaideh
Deputy General Manager
Basem Yousef Hindeleh
Actuarial Manager
Hussam Tawfiq Abu Raida
Fire and General Insurance Department Manager
Issa Waheeb Zaitoun
Reinsurance Manager
Euro Arab Insurance Group
Costandi Fuad Bajjali
Deputy Generl Manager
Anas Ababneh
Reinsurance Section head
Salam Marwan Taamneh
Assistant GM- Property and GA
Issa Nsheiwat
Supervisor – Property and GA
Fouad Bajjali
Chairman
Samar Nayef Al Khzouz
Account Executive
Motasem Khalifah
Aqaba Branch Officer
Jordan Insurance Company
Jawad Mohammedkhair Janeb
Deputy General Manager/Technical Operations
Mazen Ayham Nimri
Deputy General Manager/ Life&Medical Department
Shadi Mohammed Harfoush
Marketing Officer
Basma Fouad Yaseen
Marketing Officer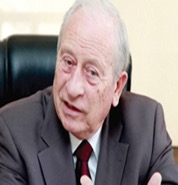 Othman Mohammed Ali Bdeir
Chairman Of The Board
Enas Jamil Sharaan
Head of hr Department (Branches)
Ghassan F Khalil
Assist.Manager/Marine
Mohammad Khalil Basiti
General Insurance Department Manager
Raed Nasser Aldin Joudeh
Motor Dep. Manager/ Indirect Business Dep. Manager
Bandar Fayez Al Shawwa
Human Resources Department Manager
Waleed Mohammad Al Masri
Quality control (motor claims)
Hamzeh Adnan Lattouf
Assistant Reinsurance Manager
Emad Mohammadmazen AL-Shurbaji
Maintenance and Services Department Manager
The Mediterranean & Gulf Insurance Co. (MEDGULF)
Amin Ibrahim Amin Sabri
General Manager
Marwan Mohammad Taher Al-Bzour
Section Head - Fire and Public Department
Mustafa Al Tal
Deputy GM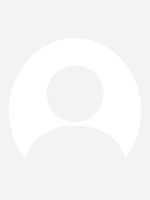 Razan Abu Radwan
Senior Marine Underwriter
Middle East Insurance Company
Dahlia Mizhir AL- Badri
R/I Underwriter
Zakariya Ammar
AGM/ Life and Medical
Issa Aktham Smairat
AGM/Property & Engineering
Ahmad Ali Owais
Unit Manager
Rima Eid Khouri
IT Dept. Manager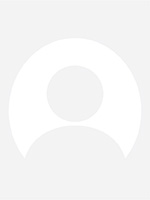 Dana Moh'd Hudairi
Deputy Manager/Media
Odeh Yousef Abudayyeh
Assistant General Manager / Marine & Aviation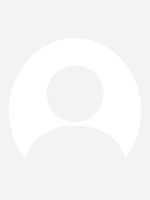 Ahmad Mohd Ali Al Aqqad
Insurance Broker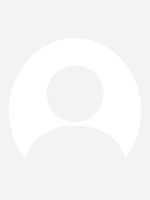 Muneer Miteb Daoud
Insurance Broker
Samer Attallah Hijazeen
Assistant Manager/ Motor Department – Claims Section.
Waleed Fahed Makhamreh
Guest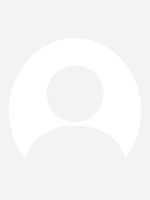 Ibrahim Ismail Abu alhaj
Guest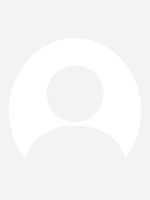 Mohammed Mahmoud Khader
Guest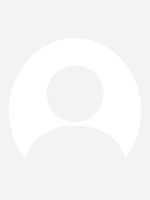 Osama Ahmad AL Naimat
Guest
Kareem Al Awamleh
Lawyer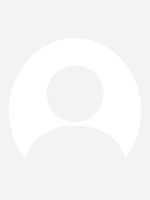 Mohammed Abdullah Weshah
___________
Dr. Bassam Al Talhouni
___________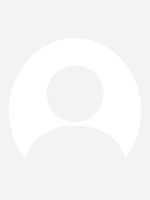 Mahmoud Khaleel Weshah
_____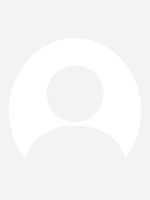 Oudi Ziad Smeirat
Guest of Honour
Ibrahim Khaled Kteshat
Lawyer
Noor Smairat
Guest of Honor
Bashar Awad
Guest of Honor
Hussam Salman
Guest of Honour
Isra H Isleem
Free Lancer
Samah Tareq Shammout
Lawyer
Jordan French Insurance Company (JOFICO)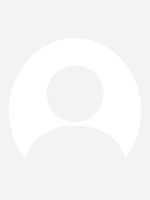 Nassar Al-Qaisi
JOFICO Board Member
Ghassan Barakat
JOFICO Board Member
Ayman Jmeian
JOFICO Chairman
Melia Saliba Al Naser
Business Development & Sales Manager
Maher Elmi Amierh
Vice President for Property and Casualty Insurance
Saed Qusous
Vice President for Medical & Life Insurance
Bilal Al Sheikh
Vice President for Financial Affairs
Mai Fataftah
Digital Marketing Officer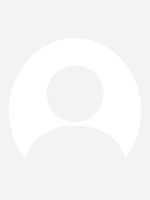 Marketing Team
Marketing Team
Nehal Bayyari
Marketing Team
Waseem Wael Zurub
JIF Ex Chairman / JOFICO Board Member
Odeh Abu Joudeh
General Manager
Waleed Wael Zurub
JOFICO Board Member / AqabaConf Organizing Committee member
Wael Armoush
Aqaba Branch Manager
Ahmad Yousef Alaqtash
Chief Medical Officer
Ibrahim Abu Namous
Medical Department
My Magical Music For Events
Marwan Yousef Makhamreh
GM
Micheal Mousa Makhamreh
Manager
Electronic Health Solutions International (EHSI)
Ghassan Mohammed Rafiq Al Lahham
CEO
Abdullah Mohammad Audat
Operations Director
Sura Abu Zaid
Marketing & Communications Director
Alawael Surveying And Loss Adjusting (Jo-Adjusters)
Saif Alsawalha
General Manager
Manzoor Qadir Andrabi
Guest - Cunningham Lindsey Saudi Ltd.
Al-Manara Insurance Company
Waleed S.A Qatati
General Manager
Jumana Saleh Sobeih
Assistant General Manager of legal affairs
Mirna Qaisar Ghattas
Reinsurance Manager
Jamal Nasir Abdullah
Reinsurance Department
Emad Fayiz Abdallah
Member of The Board of Directors
Shahed Mohammad Abdullah
Employee at Fire department
Jamal Mohammad Hammad
Marketing Manager
Anas Mousa Khair
Finance Manager
The Arab Assurers Company
Farouk Yousef Mallak
Deputy General Manager
Baker Abdullah Khatatneh
Assistant Manager Fire &General Accident Dep.
Bassem Alsukhon and Co.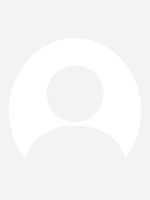 Hashem Bassem Alsukhon
Account Excutive
Solidarity First Insurance Co.
Ahmed Sabri Adi
CFO
Tareq Fathi Malaysheh
Senior Manager Reinsurance Dep.
Yazan Issam Jamous
Deputy COO
Alaa Naim Abu Sharikh
Manager Life Department
Zain - Jordan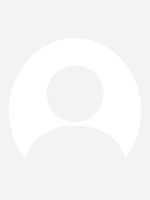 Zaina Saleh
VIP Account Manager
Fahad Husein Al Jasem
CEO ZAIN Jordan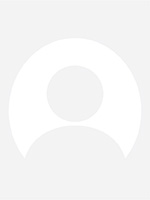 Majdi Kayed
Sales Manager
Abedalnasser Mustafa Kittaneh
Amman
Mohanned Ismael Audeh
Enterprise Business Director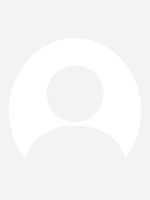 Anas Hamzeh Obaidat
Zain Jordan ICT Professional Team Member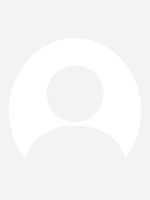 Omar Mousa Andraws
Enterprise Presales Manager
Tareq Bakri Al Bitar
Corporate Communications & Sustainability Director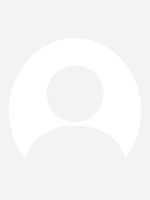 Anas Hasan Mahameed
Enterprise Marketing
Alain Samir Sawaya
General Manager - Cloud and Cyber
Mazen Issam Mattar
Operations Director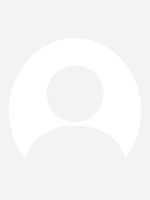 Mustafa Albilbeisi
Head of Enterprise Marketing
Zaid Jaber
Account Manager
NatHealth (National Health Insurance Administration)
Ahmad Tijani
CEO
Iyad Attari
Deputy GM & Financial & Administration Director
Qusai Al Rabadi
Business Development Manager
Hussam Mahmoud
Marketing & Business Development Supervisor
Islam Azzam
Business Development
Ahmad Tahtamouni
Business Development
Mohammad Obeidat
Business Development
Lisa Qussous
Quality Assurance Manager and PMO Coordinator
Ayman Hassan
Financial Manager
Ahmad Morrar
Business Development
Rand Halabi
Business Development
Rana Al Momani
CEO Assistant
Reem Alam
Claims Division Manager
Nisreen Akroush
Account Management Manager
Mohammad Bayari
Technical Support Manager & Pre- Approvals Medical Center Supervisor
Iyad Abu Shihadeh
Director of Operations
Mohammad Al Tahhan
South Region Affairs Consultant
Ayman Al-Azzeh
Pre – Approvals Medical Center Manager
Maram Al Refai
HR & Pesonnel Manager
Sana Al Sharaideh
ITC Research & Development Manager
Bassem Zabaneh
Strategy Specialist
National Insurance Company
Nicola Khnouf
Assistant General Manager Medical & Life
Manal Hasan Jarrar
General Manager
Nadia Mohammad Alzerkani
Fire, GA & Engineering Manager
Dara Anwar Habaybeh
Assistant General Manager- Business Development
Jerusalem Insurance Co.
Osama Khataybeh
Medical Department Manager
Yasmin Sallam
Reinsurance Department Manager
Imad Morrar
General Manager
Sahel Madanat
Business Development Manager
United Insurance Company
Enad Ghaleb Dababneh
Deputy GM – Medical & Life
Osama Salim Taqali
GM Assistant For Finance & Admin
Ayman Fadel Mohammad
Technical Manager
Sawsan Issa Nazha
Motor Production Manager
Nedal Ali Hasan Albadawi
Guest- Hikma Pharmaceuticals
Al Safwa Insurance
Taiser Mashal
Board Member
Ammar Al Saleh
Deputy General Manager
Al Safwa Insurance Company
Amer Salim Naim Abualsha'r
General Manager Assistant for Motor Insurance
Mohammad Dirar Yousef Ahmad
Financial Department
Walaa Qasem Mousa Alomari
Employee Aqaba Branch
Arab Loss Adjusters
Abdullah Rababah
Loss Adjuster
Arab Jordanian Insurance Group
Naser Fayiz Abdallah
General Manager
Ahmad Samir Alawamleh
Head of Fire and General Accidents Insurance Department
Nadia Mohammad Hawash
Assistant General Manager - Reinsurance
Ahmad Naser Khatatbeh
Director of Health and Life Insurance
Nawriz Sami Bashto
Head of Car Insurance Dept.
Omar Mohammad Shafiq
Head Marine Insurance Dept.
Samer Adel Ghraibeh
Assistant General Manager -IT
Gaith M.T Alharahsheh
Head of Marine Insurance Department
The Islamic Insurance Company
Reda Amin Dahbour
General Manager
Yaser Hashim Altamimi
Second Deputy General Manager
Ali Fawzi Alsawalhi
Marketing Manager
Shadi Ahmad Abu-Khadra
Fire and General Accident Department Manager
Mohammad Rawhi Alterhi
Technical Manager
American Life Insurance (MetLife)
Zeid Khamash
Head of Operation
Mohammad Baarah
Finance Manager
Weliam Hanna Qunsul
Employee Benefits Manager
KAWADER
Mohammad Nassar
General Manager
Arab Orient Insurance Company gig
Suleiman Abdelhafez Moh'd Dandis
Director – Medical Insurance
Roa'a Essam Abu Daher
Officer – at Marine, Aviation and Energy Department
Fadi Majdi Alfarra
Team Leader / Corporate Department
Simon Ramzi Shami
Senior Technical Manager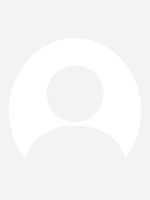 Zeina Al Dabbas
Team Leader – Facultative Reinsurance
Marwan Al Hussein & Sons Law Office
Faris M Al Hussein
Partner
Juliana Khaled Haddad
Trainee Lawyer
Social Security Corporation
Hazim Rahahleh
Director General
Guardian Insurance & Reinsurance Brokers and Consultants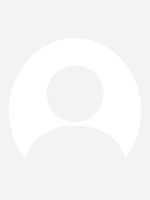 Hany Abboud
General Manager
Tahani Hamad
Assistant General Manager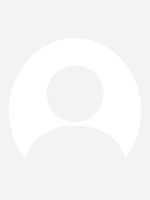 Robert Jenevizian
Managing Director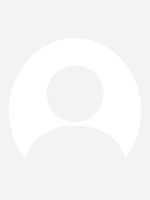 Luma Farraj
Account Manager
Trust Holding Limited
Khaled Abunahel
Management Advisor & Board Member in Several Group Companies
Zein MK Shiyyab
Head of Corporate Services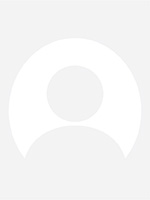 Nora Zeid Kelnai
Group Head of Internal Audit
Princess Sumaya University for Technology
Abdallah Darweesh Qusef
Associate Professor
Jordan Phosphate Mines Company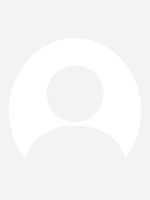 Mohammed Issa Tawalbeh
Industrial Insurance Section
Central Bank of Jordan
Rana K. Tahboub
Executive Manager
Roweida Shaher Aljazayzeh
Head of Division/ Insurance Supervision Department
Mutasem Jaloudi
Head of Inspectors
Emad A. Hadamous
Branch Manager /Aqaba
Med Service
Nidal Qrini
Deputy General Manager / Financial and Administrative Manager - Board Member
Yazan Abu Alfa
Medical Network Manager
Samer Ayyad
IT Manager & Reinsurance
The University of Jordan
Mohammad Abdullah Khataybeh
Head of the Finance Department
Basel Ali Mahafzah
Professor
Al-Itimad Insurance Services Company
Imad Michel Salameh
General Manager
Yacoub Samir Sawalha
Guest
GULF ASSIST AND ARAB ASSIST
Mohanad Al Masri
Commercial Manager
Omar Abu Tarboush
Doctor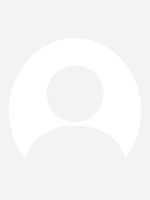 MAPFRE Nurse 1
Nurse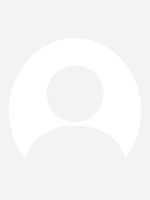 MAPREF Nurse 2
Nurse
Samra Electric Power Co.
Sufian Al-Bataineh
Managing Director
Ayman Othman Salameh
Financial Manager
Majed M. Arabyat
Legal Unit Manager
Meera HandMade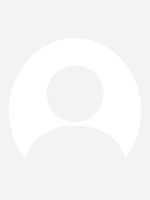 Meera Ismat Qadri
________
Faris Insurance Services LTD.
Habash Mousa Farraj
General Manager /Consultant
Philadelphia Insurance Co.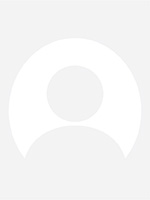 Hatem Hussein
Vice Chairman - General Manager
Mahmoud Hatem Islim
Assistance Technical Manager
Delta Insurance Company
Raja'ei Zaki Noursi
General Manager
Esra`a Mohammad Eleiwat
Head Of Reinsurance Department
Nexus Insurance Brokers
Murad Mohammed Abu Assal
General Manager ( Jordan)
Abu Hammad Insurance Services
Zuhair Abdullah Abuhammad
General Manager
Itqan Insurance & Reinsurance Brokers
Abdel Kareem Abdel Lattif Al Otaibi
GM
Global Bridge Consultants & Reinsurance Brokers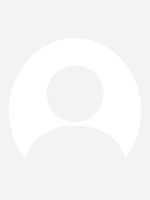 Rami AbuObeid
General Manager
Royal Jordanian Airlines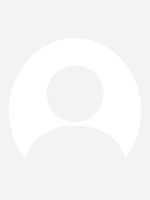 Ayman Habahbeh
Insurance Director
AlMUFLEH Insurance Broker
Ismail Mufleh
General Manager
APEX
Masa Atout
Technical Assistant
GlobeMed Jordan
Rabee AlHammoud
Deputy General Manager
Ghaneem Al Sahouri
Assistant General Manager
Mednet
Mohamed Munif Khufash
GM
Sahar Mohamed Yousef
Commercial
Rakan Erikat
Senior Business Development
Adnan Mohammad Al-Qabbani
IT & Production Manager
Yasir Ahmad Alhaddad
Branch Manager-Kurdistan Regioin
Insurance Panorama
Sami Issa Habaibeh
Representative
Advanced Business Solutions
Izeddin Amjed Abuali
SAP Insurance Solutions Manager
Fenchurch Faris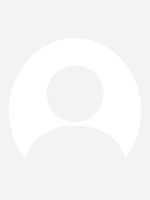 Ahmad Dayeh
Acting Country Manager
CEERISK
Mamoon Alyah
General Manager
Zaid Atoum
Engineering Consultant
Ministry of Industry and Trade
Wael Al Mahadin
Director of Consumer Protection Dept.
Allied Actuarial Consultancy
Ala Munther Karrain
General Manager
Jordan Commercial Bank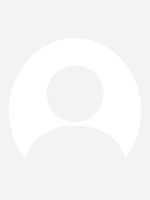 Mariam Hanna Shehadeh
Bank Insurance Section Head
Middle East Insurance Review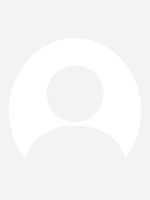 Osama Noor
Representative
Almorakb Almali Magazine
Abdalrahem Mohamed Alarjan
Photographer
Aqaba Special Economic Zone Authority - ASEZA
Peter Marji
Director of Investment Promotion
Fadi Hana Dahdal
Business Devolopment Officer
Ali H Almalabeh
Division Head: Administration and Follow up
Sabri Kh Alrfou
Director of Administration Affairs
Mohammad E Alatewi
Health Insurance Division
Medexa
Nazeer Bate
Chairman
Wajdi Waheed Abdul Hadi
General Manager
Kamal Bourini
Deputy G.M
Qusai Abdelrahim Mahmoud Ahmed
Network Manager
AJIB
Alaa Ismat Qadri
Senior Relationship Manager
Ali Sharif Zu'bi Advocates & Legal Consultants
Naseer A Alawamleh
Lawyer
Jordan Enterprise Development Corporation (JEDCO)
Abdel Fattah Al Kayed
CEO
National Toursim Co. for Toursim Development
Pioneers Surveyors & Loss Adjusters
Ayman Khamis Saleh
General Manager(Jordan)
Nader Group
Suleiman G. S. Sabanekh
HR Director
IQVIA
Rania Bader
General Manager, IQVIA , Jordan
Maltrans Group
Nabil M. Al Khatib
Chairman/CEO
MediaScope
Mohammed Aqel Yaseen
Sales Manager
Amer Abdullah Al-Kilani
Administration Manager
Jo Petrom
Fadi Ibrahim Baddad
Treasury Head
Optimiza
Alaa Herzalla
General Manager
Ala Ghazi Nassar
Regional Sales Manager
Aqaba Port Marine Services Company
Moh'd Abdelkader Nimer
Finance Manager & Secretary to the board
Global Insurance
Zouhaur Kamel Aldaoud
General Manager
Lloyd`s Agency Amman - SKC Surveyors & Loss Adjusters
Najib Amjad Kawar
Surveyor
EY
Belal Ibrahim Halalmeh
AM
Kamal Joseph Dababneh
Audit Manager
Lockton MENA Limited
Ahmad Abdo
General Manager
Trust Insurance Solutions
Amjed Mousa El-Werr
Board Member
Aqaba Special Economic Zone Authority
Mohammad Khalayfa
Health Insurance Division
Mohammad Habahbah
Division Head; Health Insurance Division
سلطة منطقة العقبة الاقتصادية الخاصة
علاء الرواشدة Rawashdh
العقبه
Marwan alhussain & sons law office
Samah Khaled Yacoub
Lawyer
Excel Insurance Solutions Co.
Amer Kh. Al-Amri
General Manager
Kuwait

General Arab Insurance Federation (GAIF)
Khaled Soud AlHasan
GAIF Board Member/CEO of Gulf Insurance Group
Kuwait Reinsurance Company K.S.C.P
Abdullah Al Ahmad
Manager - Property & Political Violence
Mohammad Al Tabtabaei
Chief Operating Officer
Burgan Takaful Insurance Co.
Ahmed Awadallah
Deputy CEO - R/I & Technical Operations
Weam Abdulkhaleq Dawod
Fga Manager
Ghazal Insurance Company
Moahmed Shafi Mohamed Thameem
Reinsurance Manager
Tariq Naser AlMasri
CEO & Board Member
Wael Saleh Al Khatib
Vice CEO & Vice Chairman
Khaled Dawoud Salem Tawfeeq
Assitan CEO Reinsurance
Lebanon

Gen Re Beirut
Ibrahim Salame
Senior Vice President MENA & East Mediterranean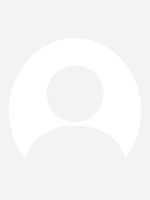 Jessika Khater
Senior Actuary Pricing
Mazen Abouchakra
Managing Director
Al Morakeb Group
Maroun Moussallem
Editor in Chief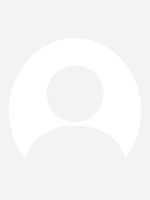 Roula Younes
Managing Director
Arab Reinsurance Company
Hussein Mallouk
General Manager
Samiha Chehab
Deputy Manager, Technical Department
Pascale Makhlouf
Assistant Manager–Life and PA, Technical Department
BUSINESS LIFE Magazine
Afaf Issa
Publisher and Editor in Chief
Broktech
Richard Chalhoub
Chairman
Roupen Vartanian
Assistant Manager – Marine Pleasure Crafts
Sami El Khoury
Chief Development Officer
Patricia Soukayem
Manager - Property & Engineering
General Arab Insurance Federation (GAIF)
Elie J. Nasnas
GAIF Vice Chairman/ president of Association des Companies d' Assurances au Liban
Mercu Reinsurance Broker
Ghassan Jabbour
Partner and CEO
Jeoceline Wakil
Senior Manager
CCR RE
Pierre Youssef Salameh
Sr Vice President
BARENTS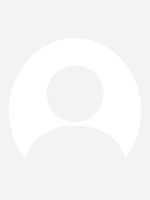 Joseph Kotran
Head of Treaty Underwriting -MENA Region
Chedid Re
Habib Jaalouk
Excutive Director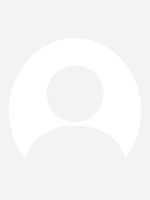 Marianne Sarkis
Senior manager- Casualty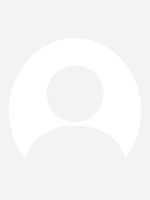 Hassan Tfayli
Senior Manager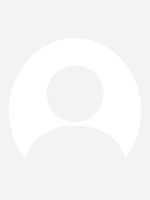 Wael Chahine
Deputy Manager- political violence.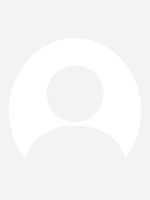 Saad Rizk
Director
Rania Talhouk
Deputy Manager
Comin Insurance
Marwan Mohammad Naffi
General Manager
Premium Broking House
Dany Louis Daher
Manager
Mario Tony Saad
Reinsurance Broker
Opes Canada
Salam Salim Moussa
Vice President
Acal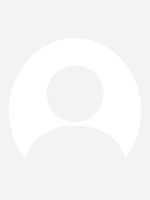 Jamil Antoine Harb
Secretaty General
Najmlaw Firm
Ziad Albert Najm
Lawyer
Commercial & General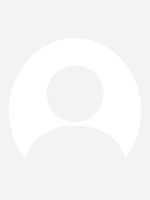 Karine Mokhtar Khattab
Manager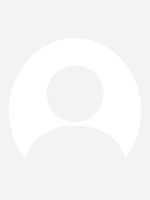 Hala Abdallah Ghutmy
Director
LIA Assurex S.A.L.
Labib Nasr
Chief Executive Officer
General Reinsurance Services Ltd
Nada Baroody Faris
Client Manager
Carine Adel El Kik
Client Manager
Platinum Reinsurance Brokers SAL
Ralf Ibrahim Mhanna
Manager - Marine & Aviation Division
Sabine Edmond Salloum
Treaty Manager
Al ittihad Al iktissadi Magazine
Henriette Michel Fares
Editor in Chief
Mena Re Life
Toufic Elya Srour
General Manager
Joseph Pierre El Hachem
Assistant Head Life and Medical
Nicole Georges Mattar
Senior Officer Life and Medical
Stephany Samir Ghantous
Assistant Head Biometrics and technical Accounts
LINK LTD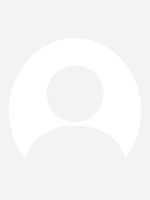 Remy Saliba
Senior Manager Non-Life Treaty and Personal Lines
Nasco France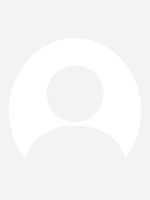 Marcelle Abou Mrad
Team Leader
Nadine Saade
Team Leader
ISA SOLUTIONS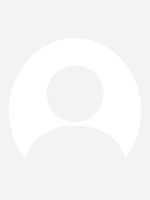 Hady Anwar Theokary
CEO
Fadia Elias Laoun
Manager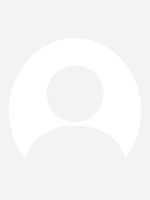 Lina Bassem Afyouni
Manager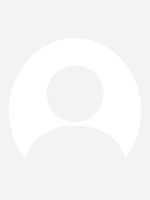 Jean Elias Medlej
Manager
ALIG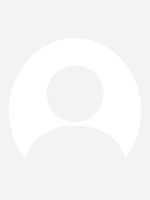 Serge Vartan Kasparian
Assistant Manager - Reinsurance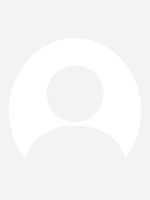 Mohamad Ghassan El Hibri
General Manager - Chairman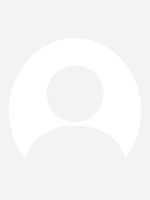 Haig Vazken Kavlakian
Deputy General Manager
Nazih Hassan Zeidan
Assistant General Manager
Active Re
Rana Nasr
Regional Representative & P&E Underwriter
Al Iktissad Wal Aamal
Berthe Daccache
Senior Business Editor
Libya

Qafela Insurance Company
Esmail Nasr Elmabrouk
General Manager Assistant
Noureddin Mansour Alaswed
Marine Manger
Ahmed kshiba
Employee
General Arab Insurance Federation (GAIF)
Mukhtar M. Daerah
GAIF Board Member/ General Manager of Qafela Insurance Company
I.N.C
Aboulghasem Abdallah Ahfaid
A.G.M.for T.affairs
Aboubaker Ali Sghier Najar
Manager for Health
Faisal Ahmed Alregae
Fire Dept. Manager
Fathi Musbah k Daadush
Motor Dept. Manager
Takaful Insurance Company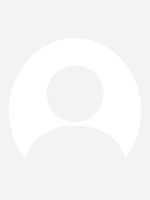 Mohamed Meeloud Al Mazougi
Head of Issuing Department
Tiebsty
Saleh Mohamed Almadaghi
Manager
Libya Insurance Company
Hussain Abdaslam Hussain
Life Insurance Dept. Manager
Sedeg Mohamed Al Deeb
Branch Manager
Mehdi Mabruk Omran
Manager
Jummah Faraje Atwell
Manager
Bureau Unifié Libyen
Jamal Mohamed Salem
Directeur
Mexico

Active Re
Armando Garza
Underwriter Personal Lines
Morocco

SCR Morocco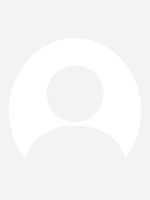 Hanane Imami
Head of Treaties Middle Market
Ilham Abraich
Director
Aziza Oudrhiri
Deputy Director
Abdessalam Taouaf
Head of Facultatives Property & Engineering
Nigeria

WAICA Re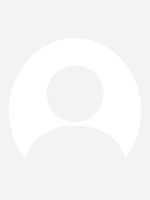 Sunday Segun Asake
Regional Director, Head Office
Oman

General Arab Insurance Federation (GAIF)
Nassir Salim Al Busaidi
GAIF Board Member/CME of Oman United Insurance
Oman Re
Naeema Al Hashemi
Deputy Regional Manager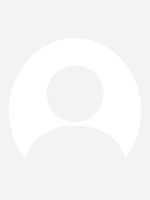 Ali Al Balushi
Deputy Underwriter
Oman United Insurance Company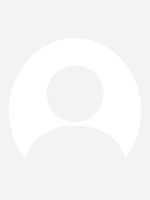 Salim Hamed Al Dawudi
Senior Underwriting Manger
Omani Unified Bureau For The Orange Card S.A.O.C
Abdullah Mohammed Al Amairi
General Manager
Ezzaldeen Batiha
I.T Manager
Arab Loss Adjusters
Mutasiem Hani
Country Manager / Oman Branch
Palestine

Al Mashreq Insurance Company
Nihad Assad
General Manager
Yousef AbdelKareem Barghouthi
Assistant General Manager - Marketing
Hatef Hasan Baraghtha
Assistant General Manager - producting
Omar Mustafa Nasser
Production Unit Manager – Ramallah & Al-Bireh
Hamza Fathi AbuHammoud
Reinsurance Manager
General Arab Insurance Federation (GAIF)
Mohammad Qadoura Al Remawi
GAIF Board Member/General Manager of Tamkeen Insurance Company
Tamkeen Insurance Company
Amal Adnan Abedalhaq
Reinsurance Manager
NatHealth (National Health Insurance Administration)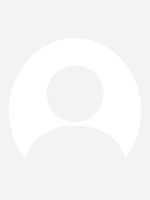 Bashar Hussien
Board Member and General Manager
Global United Insurance
Khair Eddin Mustafa Ahmed Barahmeh
North Regional Manager
Ayham Nabil Mosbah Alayaseh
Bethlehem Branch Manager
Palestine Insurance Company
Issa Abu Awwad
Underwriting and Accounts Officer
Mohammaed Ahmad Ebaid
Assistant General Manager for Technical Affairs
Yehya Mohammad Abu Eideh
Board Member
Palestinian Insurance Federation
Mahmoud Ayed Hamdan
Secretary General
------------------
Amjad Jaddou
--------
Trust International Insurance Co.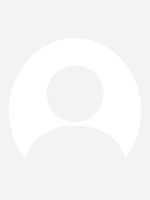 Abdullah Ibrahim Dawood
Agent Manager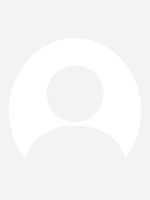 Abdallah Mo'hd Hajibrahim
Marketing ,Manager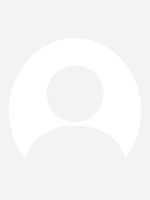 Ammar Jamil Bsharat
General Manager of Smart Health Co.
Azzam Naim Ayyash
Reinsurance Manager
Nidal Saleh Khalil
Life Insurance Manager
Istisharat
Waddah Abdulwahab Alkhateeb
Founder
AbuEid Law Firm
Niveen Saa'dat AbuEid
Owner
Naviatx
Bara Saleem Mahseeri
Business Development Manager
Altakaful Insurance Company
Wiaam Anwar Al Shanti
Reinsurance Manager
Leaders loss adjusters & Surveyors
Mohammad Ahmad Shahatit
GM
Qatar

Arab Loss Adjusters
Omar Al Rahamneh
Branch Manager
Oman Reinsurance Company QFC Branch
George Joseph Abi Rached
Regional Manager
Qatar General Insurance & Reinsurance
Mohamad Elailah
CEO Insurance
General Takaful
Mousa Omran Bitar
General Manager
Saudi Arabia

The Islamic Corporation for The Insurance of Investment and Credit
Muhammad Farooq
Associate Manager, CEO Office
Atayeeb Omar
Strategic Planning Specialist
South Africa

Santam Re
Isheanesu Wadaya
Territorial Head
Sudan

Phoenix International Company Limited
Alshareef Babker Alshareef Osman
Executive Director
Mohamed Abdelmonim Khidir
CEO
Taawuniya Insurance Co.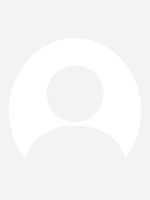 Omer Ahmed Elmokhtar
G.M. Assit. for Agirculral Ins& Branches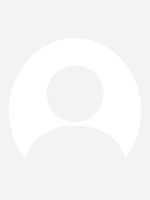 Kamal Gadkarim Omer
General Manager
Alsalama Insurance Co.
Atif Eisa Osman
Deputy General Manager
Almutakhassia Medical Insurance
Mostafa Ahmed Sharief
Vice Manager
Mohammed Yousif Alaraki
HR Manager
Juba Insurance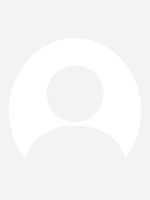 Amar Abuzid Abdalteif
D. General Manager
National Re Insurance
Osman Ibrahim Taha
General Manager
Albaraka Insurance Company (Sudan) Ltd.
Adam Ahmad Hassan Ahmed
General Manager
General Arab Insurance Federation (GAIF)
Hassan Ibrahim Ahmed
GAIF Board Member/Representative of Sudani Insurance Market
Africa Re
Yousif El Lazim Gamma
MD/Africa Retakaful
Switzerland

Swiss Reinsurance Company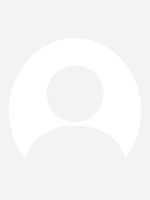 Veronic Kindler
Regional Manager P&C Near East
Andreas Maechler
Expert Property Fac Undwriter
Ganesh Pai
Underwriter Engineering
Syria

General Arab Insurance Federation (GAIF)
Muhannad Al Samman
GAIF Board Member/ Vice Chairman of Syrian Insurance Federation
Trust Syria Insurance Company
Hiba M Al Samman
Risk Management
Khoury Insurance Broker
Tunisia

Generale Assistance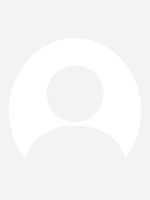 Faouzi Louati
PDG
General Arab Insurance Federation (GAIF)
Lassaad Zarrouk
Chairman
BUAT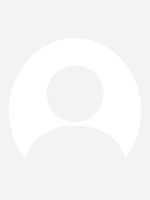 Ahmed Hadroug
Directeur General
Fédération Tunisienne des Sociétés d'Assurances (FTUSA)
Madiha Ayadi Ayadi
Directeur Centrale
WAICA Re
Hanene Boukhris
Regional Director, North Africa
Tunis Re
Mustapha Kotrane
Chief Underwriting Officer
Mehrzia Zrelli
Deputy Manager
Gat Assurances
Akila Argoubi
General Agent
United Arab Emirates

Al Ain Ahlia Insurance
Moh'd Mazhar Hamadeh
General Manager
Islamic P&I Club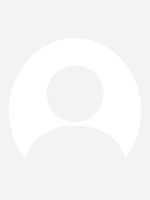 Mohamad Ahmad Renno
Regional Manager
Holman Fenwick Willan MEA LLP
Justin Whelan
Partner
Emirates Insurance Association
Hussein Said El Sherbini
Finance & Administration Manager
Fareed Lutfi Ali
Secretary General
AFNIC
Josiane Rizk
Director - Health & Life Insurance
Guy Carpenter Middle East Ltd
Priya Sharma
--------------
Khaldoun Hemsi
Regional Director
Arab Loss Adjusters
Khalid Walid Al Jishi
Chief Executive Officer
Naiem Mosleh
Chief Operation Officer / COO
A.M.Best
Vasilis Katsipis
General Manager
GULF ASSIST AND ARAB ASSIST
Enrique Ballesteros De Mingo
General Manager
Moez Bergaoui
Commercial & Marketing Director
Abu Dhabi National Insurance Company (ADNIC)
Ahmad Idris
Chief Executive Officer
Raed Khalil Haddadin
Executive Vice President - Legal & Compliance
Mena Re Underwriters Ltd
Tareq Hussein
Technical Reinsurance Manager
Radhi AlKamel
Deputy CEO
Zaid Alkhatib
Reinsurance Assistant
Tareq Wazaney
Reinsurance Assistant
Al Dhafra Insurance Co. PSC
Kamal Sartawi
General Manager
Al Wathba National Insurance Company PJSC
Anas Mistareehi
Chief Operating Officer
Yas Takaful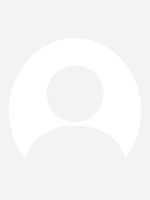 Andrew Smith
Chief Executive Officer
Munich Re Underwriting Agents (DIFC) Limited
Fadi Makhlouta
Senior Manager - Business Development & Client Relations
Ihab Alameh
Head of Business Development & Client Relations
Dipan Chandrani
Head of Life - Mena Region
LINK LTD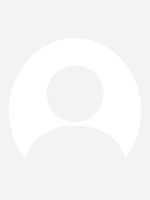 Jihad Ghanem
CEO
General Arab Insurance Federation (GAIF)
Khaled Mohammed Al Badi
GAIF Board Member/Emirates Insurance Association Chairman
United Insurance Brokers (DIFC) LTD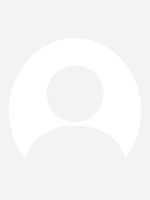 Samar Haidamous
Executive Director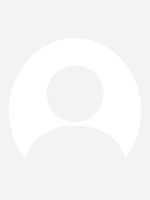 Nikol Nasaouati
Senior Account Executive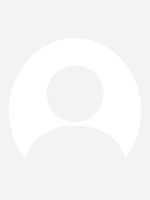 Christian Chbeir
Account Executive
Kay International AMEA
Abeer Ballout
Senior Reinsurance Manager
Steffi Inasu
Senior Placement Coordinator
UnitedHealthcare Global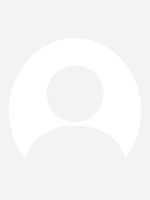 Peter Samy
Regional Sales Director
TT Club
Abdul Fahl
Director
Lockton MENA Limited
Christelle Habib
Client Manager
Reem Azzi
Senior Account Handler
Reema Tayeh
Client Manager
Julien Matar
Senior Account Handler
Ata Khatib
Chairman
Gerard Monayer
Head of Treaty, SVP
Zainab Wael Khatib
Vice President
Sarah El Ariss
Client Manager
Karen Gholam
Senior Account Handler
Eliano Merheb
Head of Property
Dalal Asfour
Account Handler
JB Boda Insurance &Reinsurance
Hanadi Moussa
Marketing Reinsurance Manager
Zurich Insurance Company Ltd
Yanal Naqaweh
Head of Customer, Distribution & Market Management
Nasco France
Christian Romieh
Senior Manager Medical
Liberty Specialty Markets MENA Limited
Elie El Khoury
Underwriting Assistant
Nadine Sidawi
Senior Underwriter - War & Terrorism
Jad Salem
Casualty Assistant Underwriter
Ghyda Maged
Senior underwriter Property
Kislay Srivastava
Vice President Energy
Nassib El Barbir
Underwriting Manager – Treaty
HFW
Rami Al Tal
Legal Director
United Kingdom

H.W. Wood Limited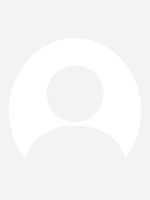 Fadi F. Faysal
Client Executive - Cargo
United Insurance Brokers Limited
Yamen Al Masri
Associate Director
Nehme Araman
Associate Director
Mohamed Elsaid
Account Executive - Treaty Division
Verta Insurance and Reinsurance Brokers
Fatima Albatoul Allaham
Reinsurance Treaty Manager
Gallagher Re
Alistair Drew
Chairman MENA